Fall Into Fabric Retreat – Hamilton MO
November 1, 2019

-

November 3, 2019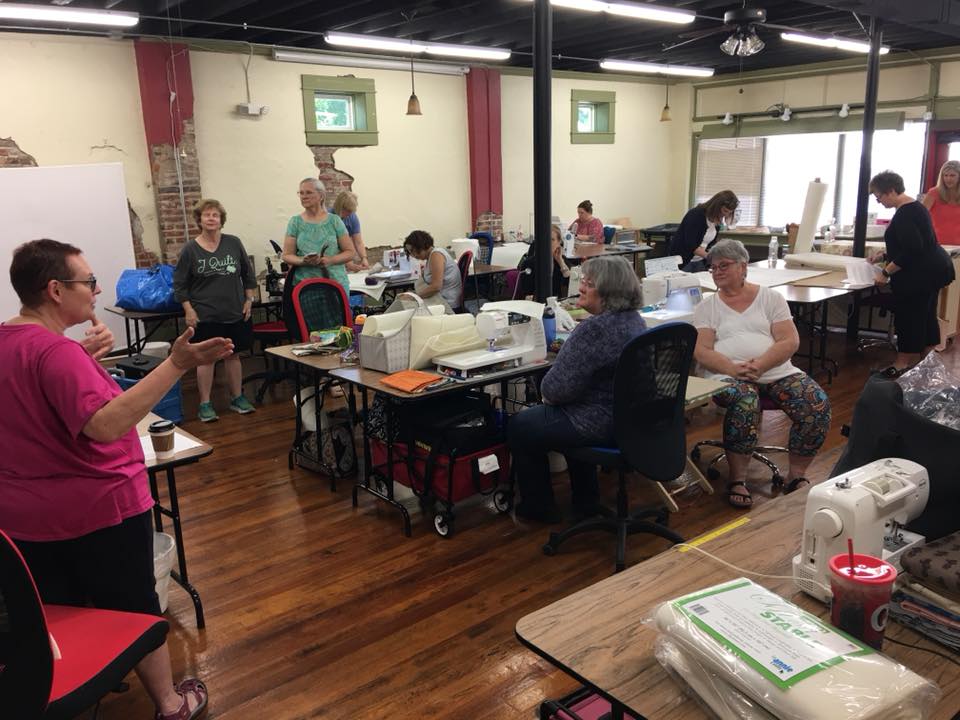 Hey KCMQG! Time for signups for another great retreat, Nov 1-Nov 3! For this event we will be hosted by the Missouri Star Retreat Center with lots of local shopping! We've got a couple things planned for fun and three catered meals included.Thursday early arrivals will pay for that night separately, but it's another whole day of sewing!
As our Guild grows it may be difficult to get to know people while at our very busy meetings, but sew days and quilt retreats are different. You really become part of the group and there is much to learn and share while we are all together. Inspiration is abundant and you will have so many great ideas to work on, both at the retreat and afterwards. Come ready to sew!!
Already signed up for the retreat? Here are some tips to help you plan for all the fun!
Members $230 (Nov 1 – Nov 3)
Open to Non-Members
Early Arrival Option – $50 paid directly to Missouri Star Quilt Company