March 2020 Meeting: Weeks Ringle
March 12, 2020 @ 6:30 pm

-

8:30 pm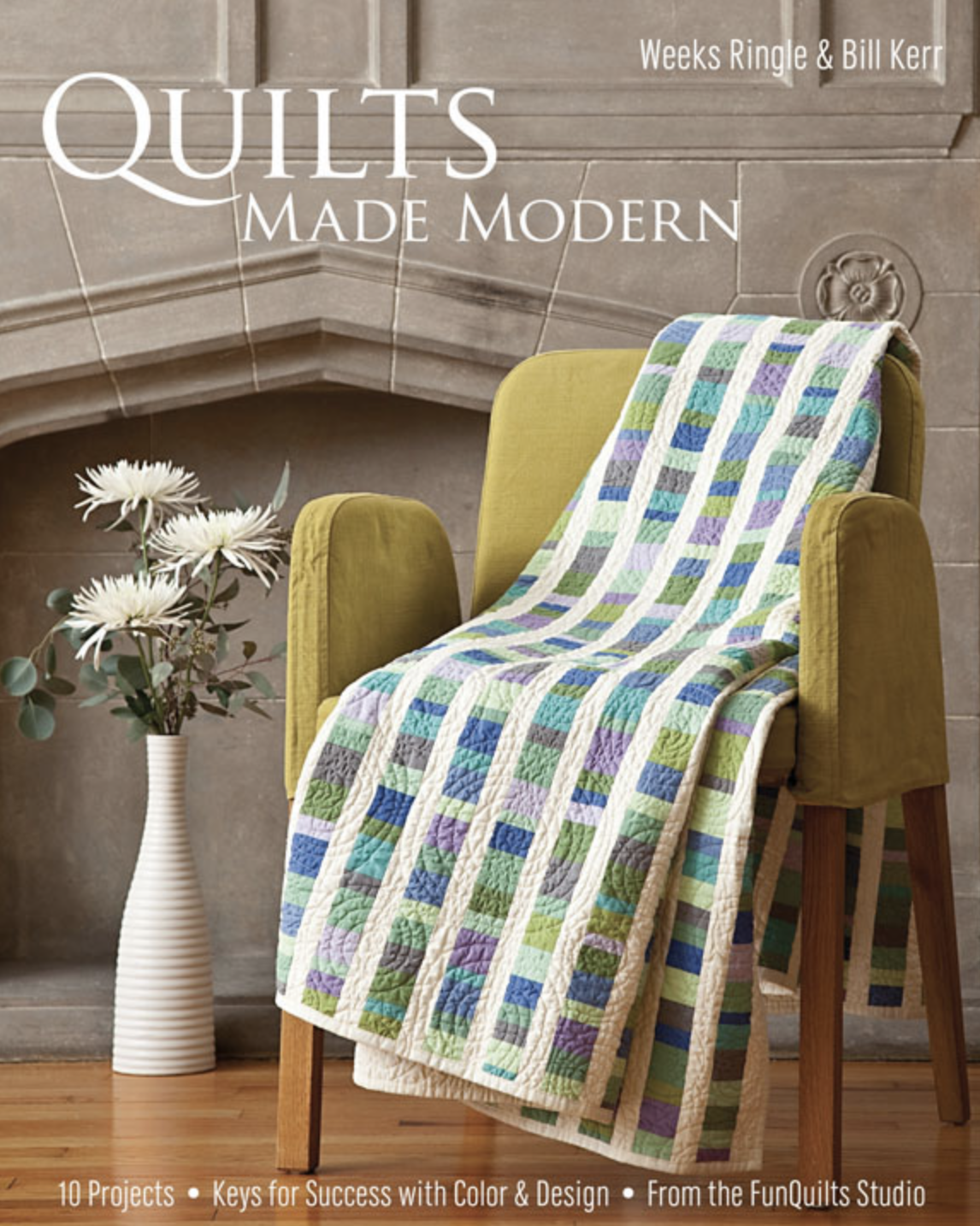 Due to unfortunate circumstances, Weeks isn't able to join us. Her husband and co-creator, Bill Kerr, is joining us instead. Bill is an equally expert quilter and instructor. We are excited to learn from him and are sending Weeks wishes for speedy healing.
The Kansas City Modern Quilt Guild is excited to welcome Weeks Ringle as our guest speaker for our March meeting. Weeks Ringle and Bill Kerr are celebrating their 20th year as professional quiltmakers and co-founders of Modern Quilt Studio, a design studio in Oak Park, Illinois. Bill and Weeks are pioneers of the Modern Quilt Movement, having written the first book on Modern Quilting.
Modern Quilt Studio publishes Modern Quilts Illustrated, the first ever magazine exclusively dedicated to modern quilting. Weeks and Bill are also authors of six books.
Their work has been featured widely in the international press and Weeks and Bill have taught extensively throughout the US, Canada, Japan (in Japanese), England and France (in French).
Weeks will be speaking at our March meeting on "Quilts Made Modern" – What makes a quilt modern? Using examples from our book Quilts Made Modern as well as other quilts, learn what makes a quilt modern and how you might include modern techniques and design approaches in your next project.
In addition, KCMQG will offer THREE workshops with Weeks on March 13 & 14. Please see our "Weekend With Weeks" Event for full details.
Members enjoy monthly meetings at no additional charge. Visitors are always welcome at the KCMQG. There will be a $10 visitor fee for this national speaker evening. To join the KCMQG please
click here
for additional information.