Description
Buy tickets now for the raffle of the QuiltCon 2021 charity quilt!
This gorgeous quilt will go to one lucky winner. Buy tickets for $5 each, 5 for $20, or 15 for $50.
Winner will be announced at the end of the August meeting.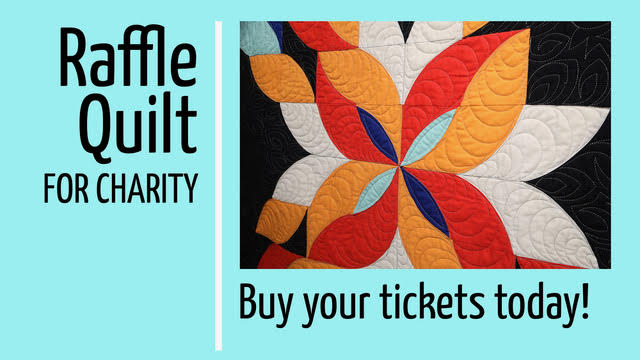 All proceeds this year will be donated to Ability KC, a non-profit organization with many facets. This year, we'll be focusing on the therapeutic preschool. Both Patti and Karen know children personally who benefit from this wonderfully generous place.
"The therapeutic preschool is nationally accredited and serves children with and without disabilities. The teachers and therapists have advanced degrees and extensive experience in providing learning opportunities and maximizing each child's potential. Additionally, therapists join the classroom teams to provide a holistic experience specific to each child's goals and plans. The outpatient therapy clinic is a prefect adjunct to school-based or home-based therapies. Therapies include aquatic, occupational, physical and speech."