The Kansas City Modern Quilt Guild thought it would be fun to begin posting reviews of some modern quilt books on the blog. If you have a book you think would be a good one for us to review, please email us and let us know!
—————————————
Review by Paula Leber
Paula is a member of KCMQG and blogs at paulasstitchwitchery.blogspot.com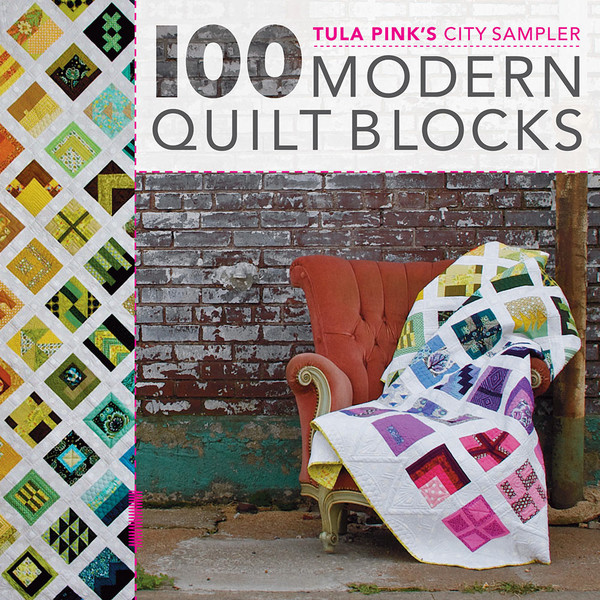 I have been asked to review this, the third book from Tula Pink called Tula Pink's City Sampler: 100 Modern Quilt Blocks. It is a "sampler" book made up of 100 basic, modern quilt blocks. There is nothing terribly difficult in this book. If nothing else it will assist in honing your cutting and piecing skills! The 6.5 inch square blocks are quick, simple and fun, almost addictive once you get started. I have made my way through the first 70 blocks! You will enjoy seeing each block come together in your own choice of fabrics. Each creation is new and different.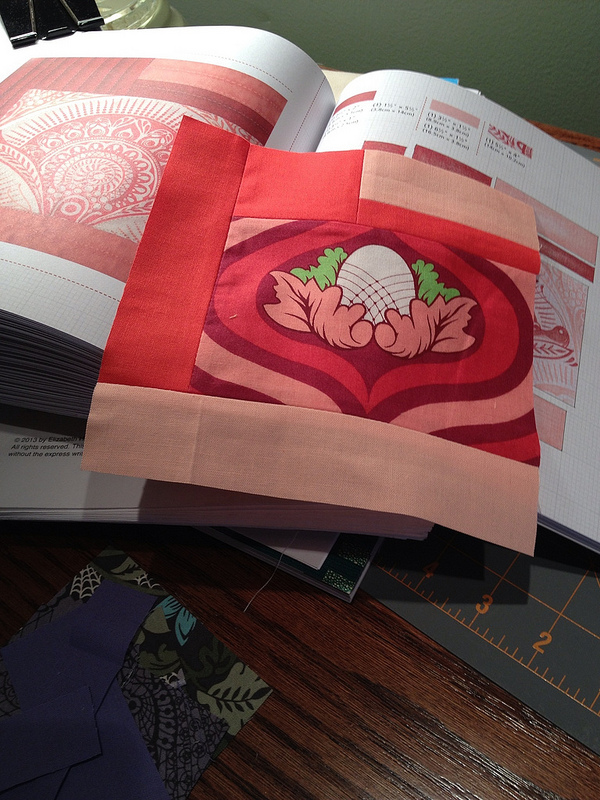 The book is divided into only two chapters. The first contains all information needed to construct the blocks that are made up of strips, crosses, triangles, squares and rectangles. The second chapter contains information on several different design ideas for putting your blocks together to complete the quilt top. I have found the measurements to be accurate. There are Tula's tips and tricks to help you along the way. All are very helpful.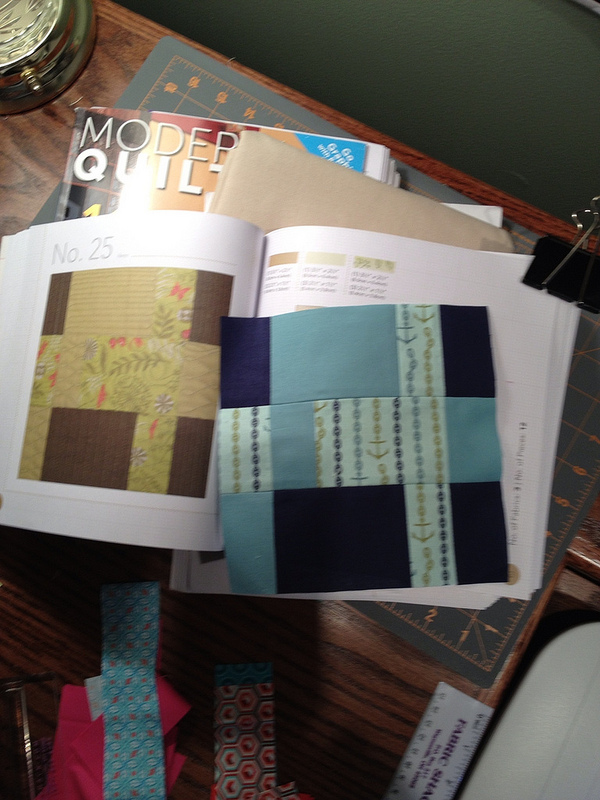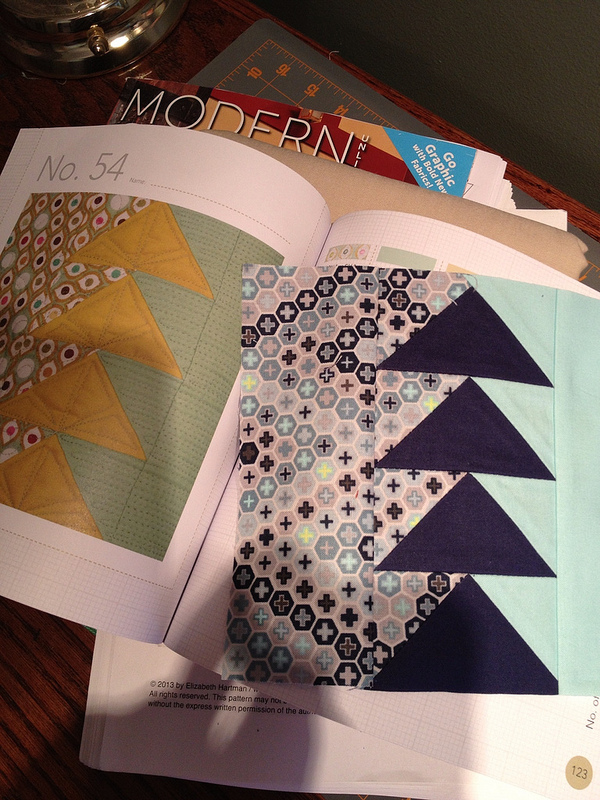 Needless to say Tula's examples are all made from her different fabric lines, combined with solids and blenders. You can see these blocks made from many different fabrics in the Flickr groups, City Sampler Quilt Along and Fearless Fabric Fiends… Having a Tula Pink Quilt Along. These groups have formed specifically for this book. Many of the blocks are quite creative.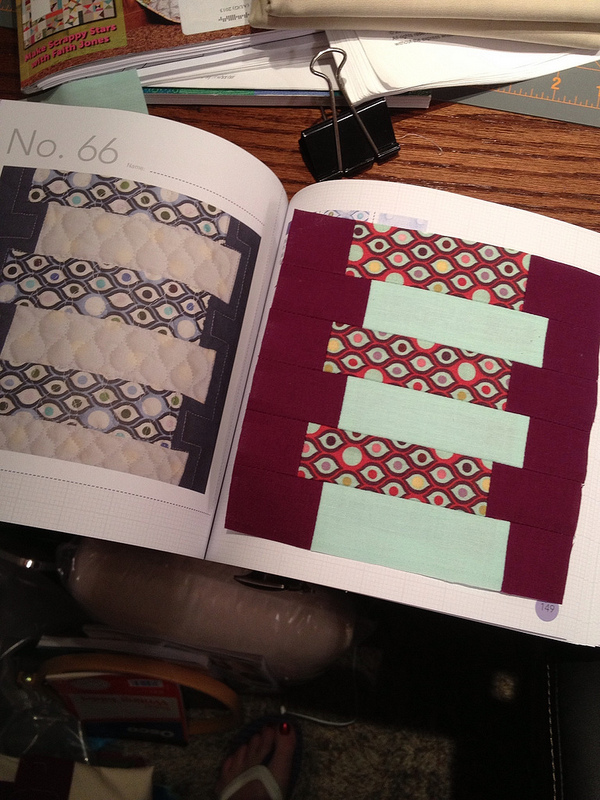 I would definitely recommend this book even to a beginning quilter. It will teach you not only to match your seams but to strive for accuracy as you construct each block. So come and quilt along with me and create a simple sampler masterpiece!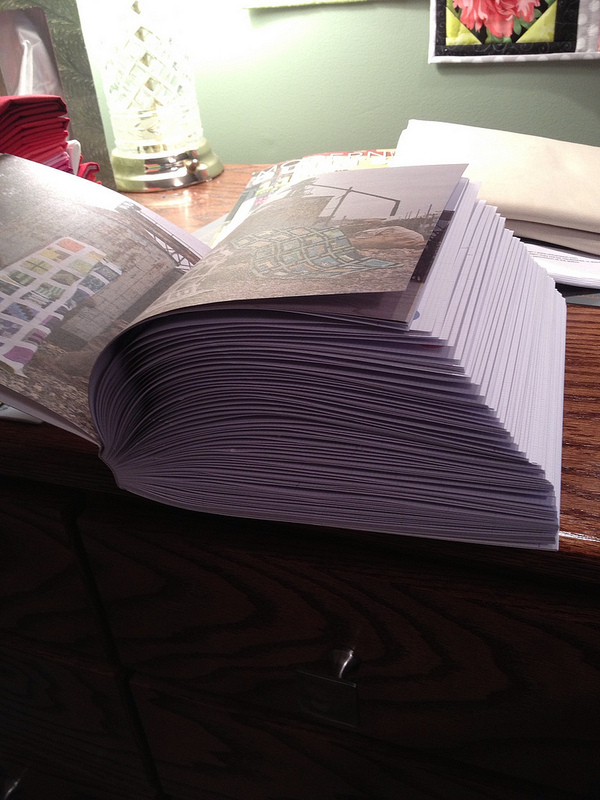 ~ Paula, bubbabean22