Hello KCMQGers! We are starting up our Inspiration of the Week posts again. Look for them on Tuesday mornings.
——————————————————
For our first Inspiration of 2013, we'd like to share with you this Circular Edge quilt.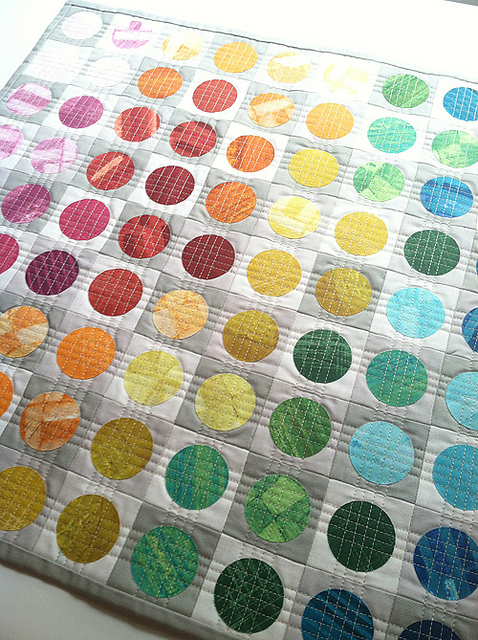 Circles can appear daunting, but Faith of Fresh Lemons has a "shortcut"! She used her Sizzix die cutter to cut all her circles out in Laura Gunn's new fabric line, Edges. She then fused them to her neutral squares, which are all Free Spirit Designer solids.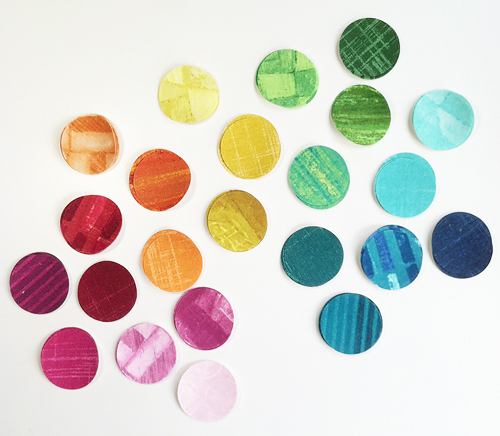 We think this is a fabulous and colorful mini quilt that would look stunning on any wall! Read more about Faith's process in making this mini quilt here and here.
Thanks for sharing, Faith!