This week our inspiration is in the form of a trapunto mini quilt. Have you tried trapunto before? Trapunto is the act of adding extra batting to specific areas of a quilt to make it puff out more.
Greta of Greta's Quilting Studio did a fantastic job on this miniature quilt. We love the bright colors and how the fusible webbing she used makes it look so perfect! And the white back absolutely makes the quilting stand out.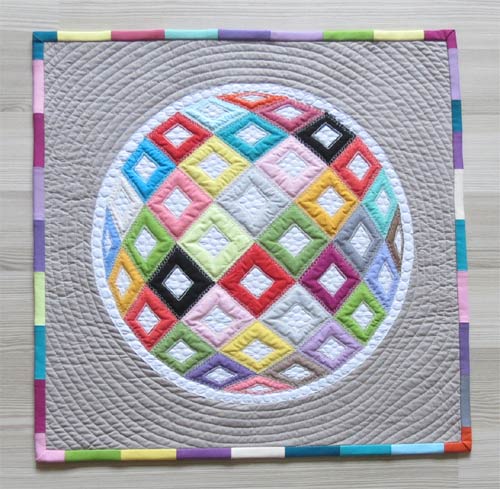 Read more about Greta's process for making this miniature here. Thanks for sharing, Greta!