This week we have another hand project as our inspiration! What, this looks like something that was done on a machine, you say? That's what we thought! But no. Casey of The Studiolo made this stunning quilt for her son with hand applique and hand quilting methods.
The front design is honeybees and dandelions which Casey hand appliqued.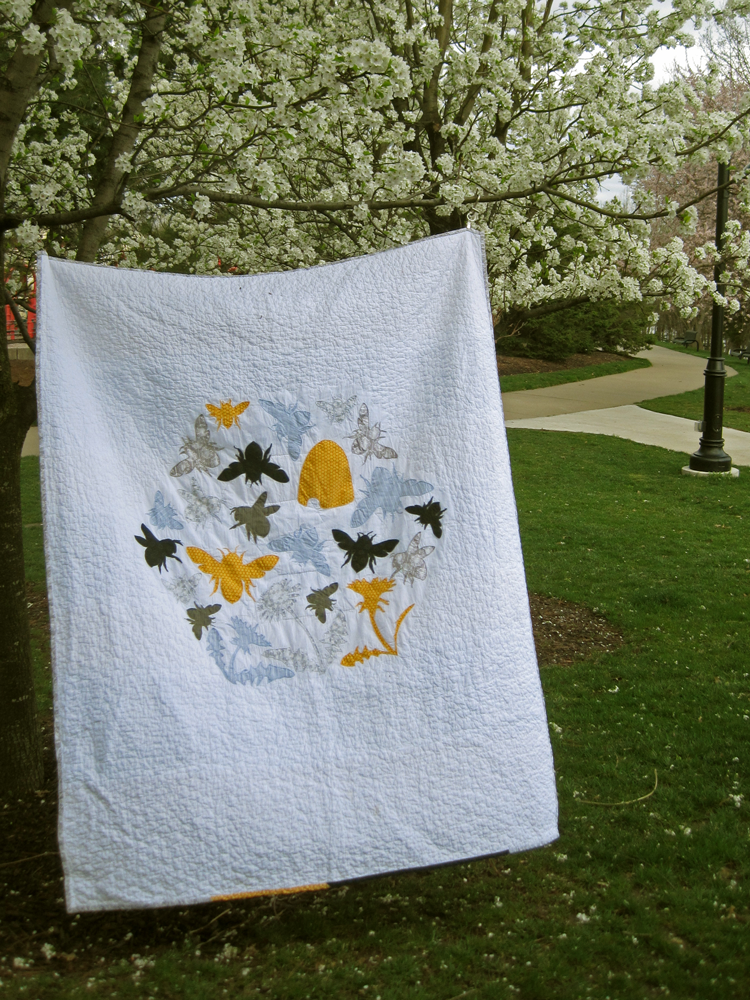 She went over the edges of the applique with blanket stitching and then crocheted borders around each element also.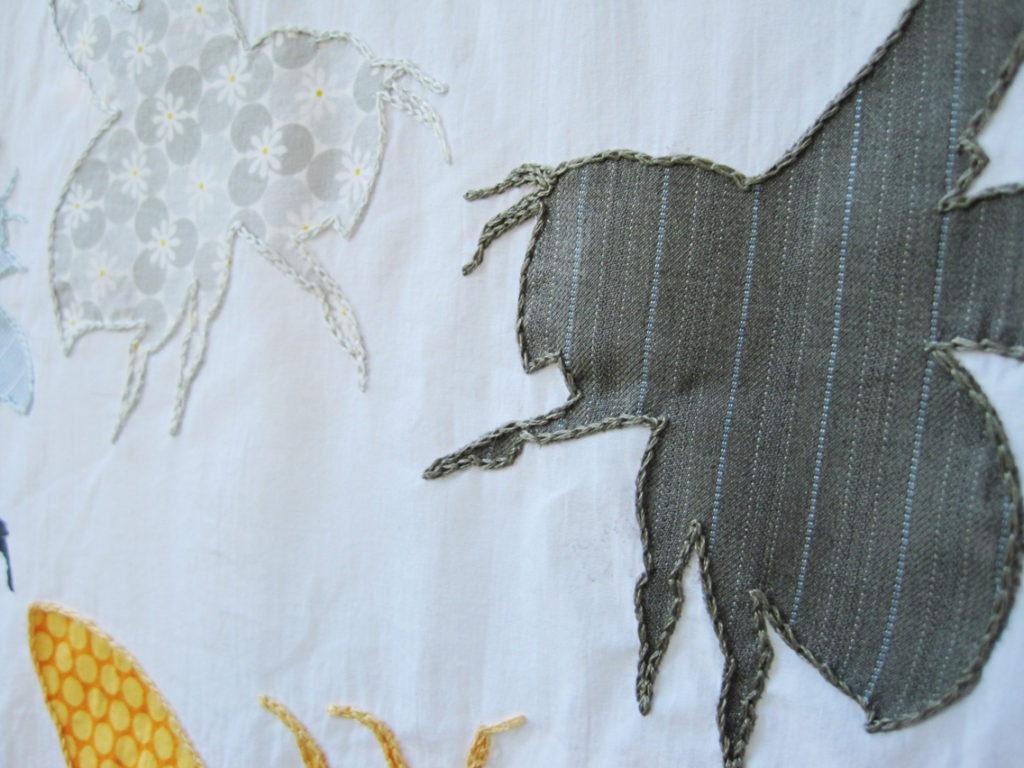 For the back, she used some fabric that reminded her of honeycombs.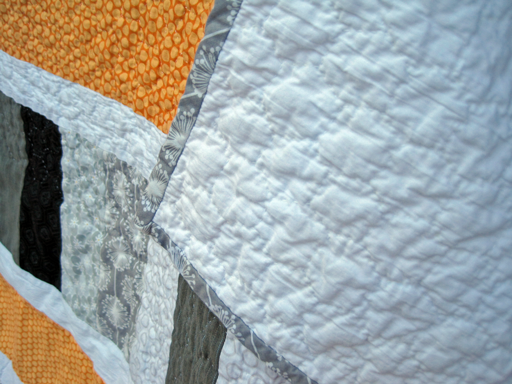 She hand quilted tiny hexagons throughout the white space of the quilt.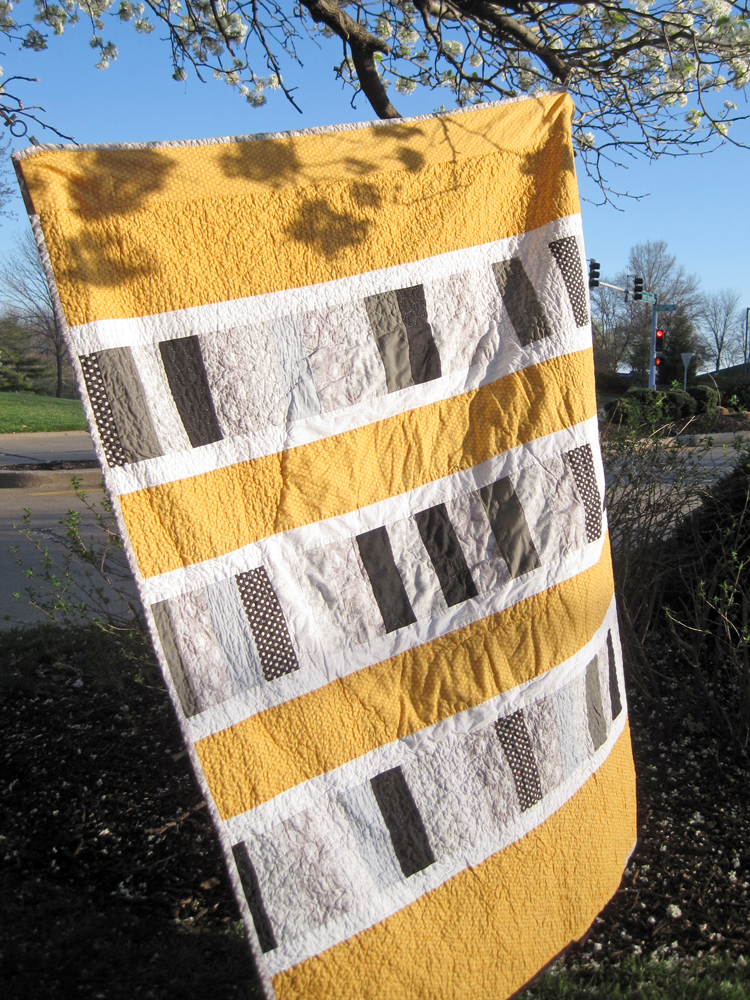 And all that took her just two years. We are impressed! See Casey's posts about this quilt here and here. Thanks for sharing, Casey!