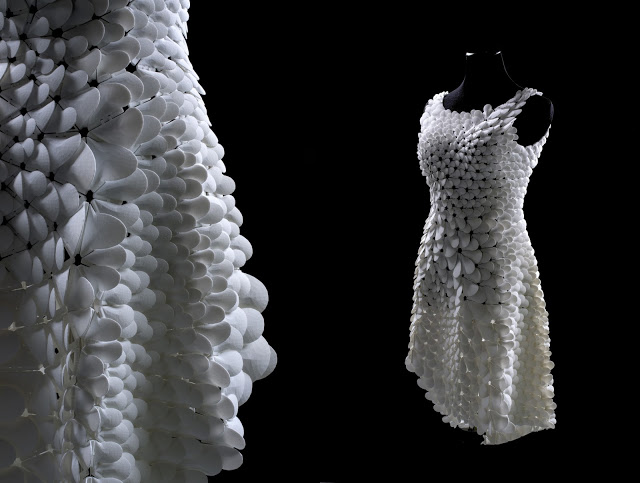 Inspired by nature, Nervous System co-founders, Jessica Rosenkrantz and Jesse Louis-Rosenberg have been creating intricate an profoundly beautiful works of art since 2007. From jewelry to housewares and now clothing, their technical skills facilitate the creation of extremely unique items in the world of fabrication. This dress was 3D printed from nylon powder and dyed red to create a flexible textural wearable art as part of the #techstyle exhibit running from March 6 to July 10.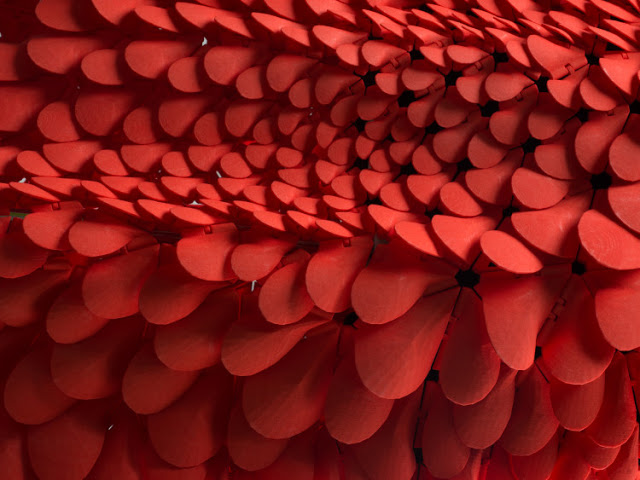 You can create your own kinematics cloth with their application.   Nervous System is a generative design studio that works at the intersection of science, art, and technology. We create using a novel process that employs computer simulation to generate designs and digital fabrication to realize products. Drawing inspiration from natural phenomena, we write computer programs based on processes and patterns found in nature and use those programs to create unique and affordable art, jewelry, and housewares.
See more about this exhibit at the Museum of Fine Arts Boston –  #techstyle Photos and description from Nervous System Blog that has tons more interesting information, videos, beautiful images and links to purchase their work!